P

ricing and Promotions
Prices and Promotions
Our Prices
All prices are subject to change without notice according to the work involved. Applicable taxes will be added to all products and services.
"Intuitive" Life Coaching Category 2017
Holistic Health Category 2017
A SPECIAL THANK YOU!



"I appreciate all of my clients and friends support for The Hamilton Spectators 2017 Readers' Choice Nominations and 2016 and 2017 Awards"
As a special gift I will be offering various promotions throughout the remainder of the year!
To see the promotions: Google "The Perfect Rose Psychic Hamilton, Ontario" and you will find my weekly offers (you can also call or email as well)!!!
All My LOVE,
Holistic Health Winner 2016
The Perfect Rose is ranked as a top
Counseling & Mental Health in Hamilton ON
Yocale.com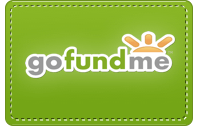 2 Contribution Options
30 Days of Effortless Prosperity Meditation Series

Investment of $122.00 ($210.00 value) for ALL 30 Daily Twenty Minute Meditations!!!
PLUS **Bonus: PDF of version of
The Absolutely Effortless Prosperity Book 1
Gift Certificates Available Upon Request!
Now Accepting American Express!!!
A Message To My Clients About How I Approach My Work with YOU
I have received many questions about what my prices are and where they are.  For your convenience and understanding each service is priced on the page that the service is described on at the bottom of the page where the Pay Pal button is.  I have some of the fees available on this page to make your life a bit easier, pre pay for a session or to place a deposit for an agreed upon session with me.
Please know that these rates are not for me to use my gifts they are for the time I spend to give you the services I provide for you, to you and with you before and after our time together.

My Psychic and Angel Readings are $125 for the first hour and $100 per hour thereafter.  For example an hour and a half reading is $175 = $125 for the first hour and $50 for the half hour after that.
My healings (all energy healing except my Past Life Regression or Quantum Healing Hypnosis sessions) are $100 per hour and if it would be beneficial for you to have a recording of any teachings during the session the charge for this is $25 extra on top of the full healing session.  For example a 2 hour healing session NOT recorded would be $200 and if you would like me to send a recording of what I teach you in the session it would cost $200 + $25 for the recording which would be $225 for the session with mp3 recording sent to your personal email address. 
My Spiritual Coaching, Life Coaching and Intuitive Counselling services are priced specifically for each individual and can vary depending on the clients' specific needs and how often they require seeing me and the issue/issues we are working on.
My Quantum Healing Hypnosis and Past Life Regression sessions initially are $450 for an approximate 41/2 to 5 hour session.  If the person requires seeing me again we can do a follow up session for the rates of $125 for the first hour and $100 an hour thereafter.  For example a 2 hour Past Life Regression (after the initial 4/12 – 5 hour session) would be $225.
I no longer perform aesthetic services because I feel that even though I like to assist others in looking and feeling good about themselves it truly is NOT my main focus or my area of expertise.  My true mission is to assist others in growing spiritually and I feel this is where my clients benefit the most by spending time with me, being in my "energy" and growing with me.
If you still have questions about my rates and services please feel free to ask me via a private phone conversation at
1(905)526-9694 (If I don't answer please leave a message) or email me at rose@theperfectrose.ca
I look forward to serving you especially if YOU feel guided to work with me and your spirit has made that clear to YOU.  I feel the people who really get the MOST out of my work are the ones who FEEL drawn to me and my work!
All My LOVE,

***SKYPE SESSIONS NOW AVAILABLE!!!!***
(IF YOU HAVE ANY QUESTIONS OR CONCERNS

PLEASE FEEL FREE TO GET IN TOUCH WITH ME )
1(905)526-9694
AND TO PLACE DEPOSITS FOR OTHER SERVICES OR PROMOTIONS
Via
Pay Pal (View Link On This Page), Credit Card Via Phone (receipt sent to email) OR E-Transfer !
mail to:rose@theperfectrose.ca
If Deposit OR Prepayment is Required
For Services Or Promotions

(Balance May Be Paid By Credit Card In Person OR Via Phone (Receipt sent via email),
Cash
OR
E-Transfer to
mail to:rose@theperfectrose.ca
For client convenience and privacy you can also
have a per-minute session using Ether:

**NOTE: You must sign up for an account and all funds are in US dollars
The Perfect Rose

1-888-MY-ETHER ext. 04942391
Rate: $2.00/min
** Note: This is US funds and is an opportunity for you to speak to me for a shorter period of time, or have limited funds and respects my time as well! I consider it my little secretary!
348 Catharine Street North, Hamilton, Ontario,
Canada, L8L 8A1
1(905)526-9694
For entertainment purposes, relax and enjoy